Our History
Who We Are And What We Can Do For Your Business?
We are a young digital solutions company based in Thrissur, Kerala. We were founded in 2020 by a team that has a combined experience of over 15 years in corporate IT management, software & app development, digital agencies and freelance graphics design in various industries. 
We're a results-driven digital solutions company who places an emphasis on building trust and connection with our clients. 
Our goal is and always has been, to be the very best at everything we do. We truly want the very best for all our clients and always make ourselves available to go above and beyond for them. We believe in being invaluable assets to the companies we work with. Lastly, we believe in ourselves, and others. 
OUR
MISSION
Serve as a trusted source of innovative digital services; we help organizations to achieve sustainable competitiveness and excellence in their business. On a mission, we use data-driven marketing to personalize customer experiences.
OUR
VISION
The Vision of Qrenzy Digital Solutions is to be the leading provider of integrated digital solutions and digital marketing services for global brands and to produce results-driven strategies designed to meet specific client needs continually.
OUR
VALUES
We are captivated with customer satisfaction. We love making things simple and easy to use. We consider all products should be user-friendly. We believe that creating proper content and designing with empathy and data brings success.
Testimonials
What Our Clients Say
Meet the team
Get to know our team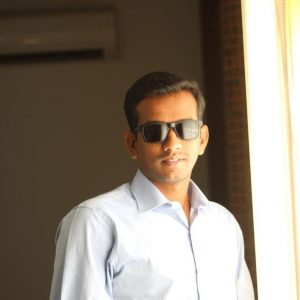 Sajeesh vaderiyattil
founder